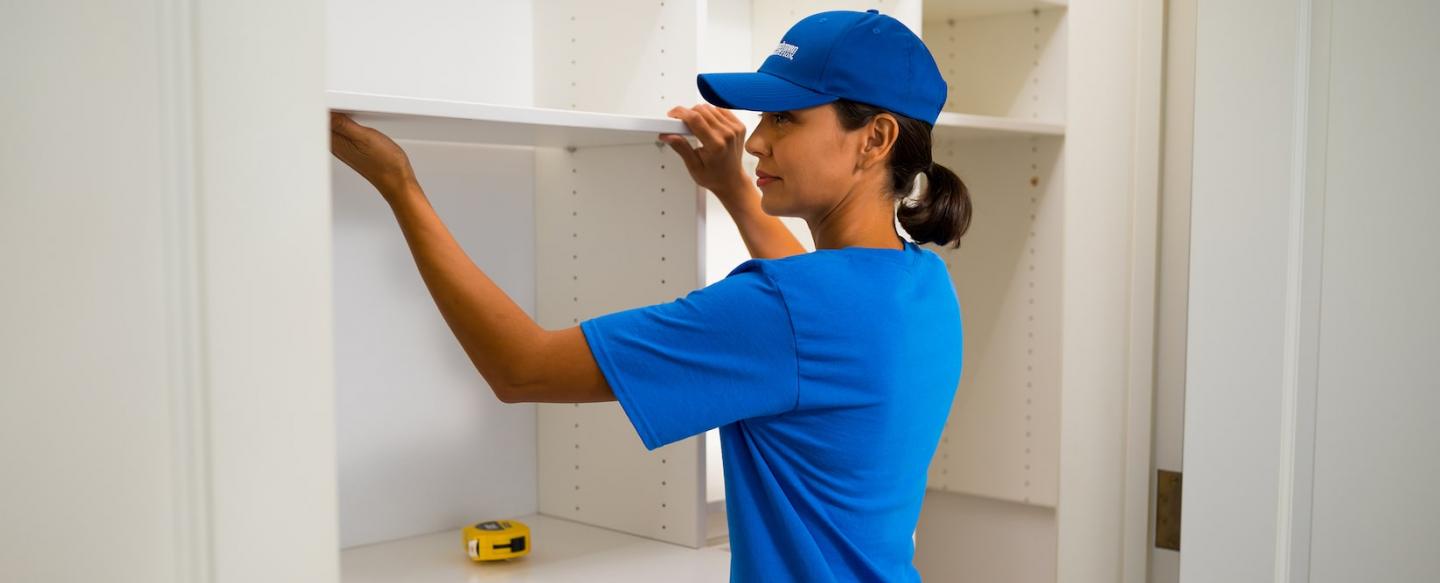 Simi Valley Storage and Shelves
Whether you need more kitchen cabinet space or need to add more space for an expanding family, the Handyman Connection of Santa Clarita team can help you design a storage or custom shelving system to fit your needs. Our experienced handymen can help with everything from installing pre-fabricated storage to custom closet system design.
Struggling to fit all of your new clothes in your closet or find a place to store those Christmas decorations in the off season? New custom shelving from Handyman Connection of Santa Clarita is the answer to all of your shelving and storage needs! Call us at 805-719-7229 to schedule a free, no obligation consultation.
Examples of our custom storage solutions:
Pre-fabricated Home Shelving Installation
Custom Closet Shelving Planning & Design
Built-in Bookcase Installation
Laundry Shelving
Custom Entertainment Centers
Garage Shelving
Custom Shelving Systems
Kitchen Cabinet Installation
Bathroom Cabinets
Custom Drawers
And More
At Handyman Connection of Santa Clarita, we know just what to do if you need more storage space in your home or just need a solution to help you be more organized. We can help you design a custom storage solution for nearly any space in your home, or even install prefabricated closet systems from major manufacturers. No matter the size, we can help you with all of your storage needs!