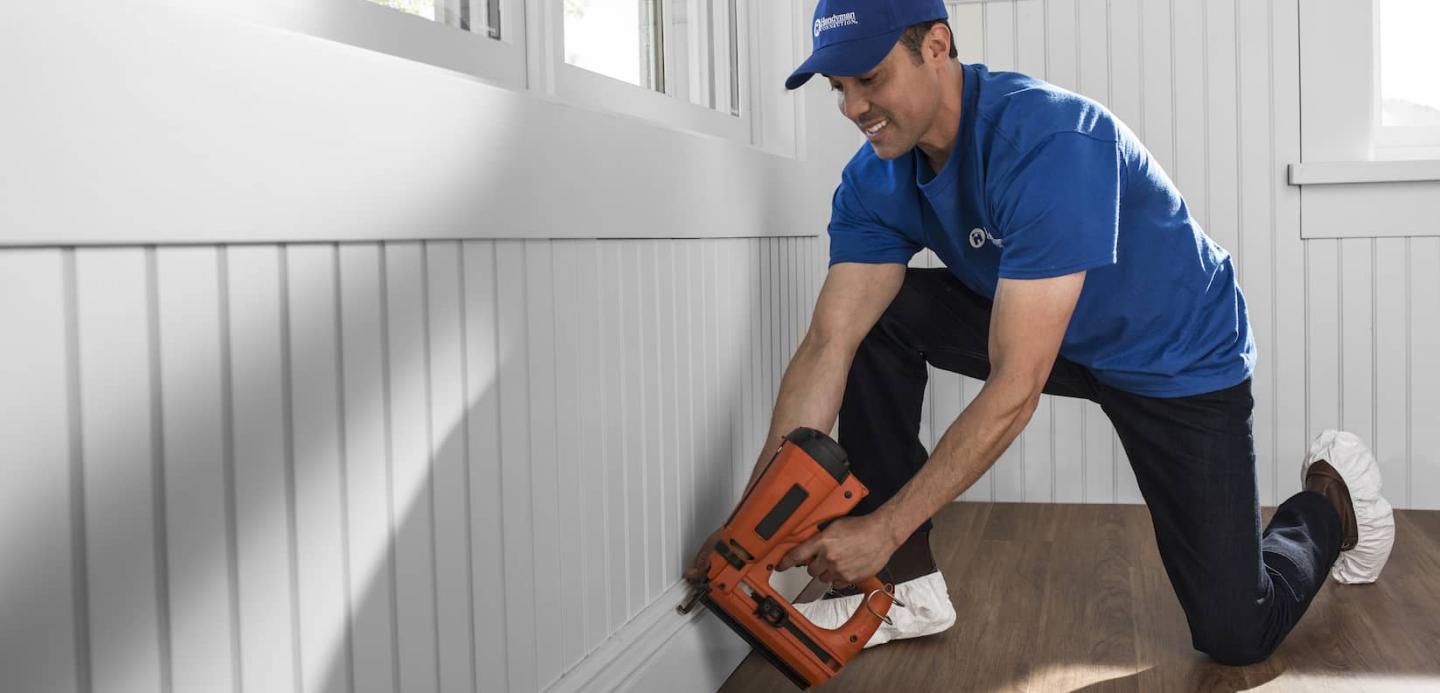 Simi Valley Carpentry Services
When you need help around the house, the 3R Quality Construction team has you covered. Since 1991, our expert craftsmen have helped homeowners with their home carpentry projects. Our craftsmen are expertly trained on a variety of projects including framing, trim, and finish carpentry service. Whether you need new trim to complete a remodel or are interested in taking your kitchen remodel to the next level with brand new cabinets, no job is too big or too small for our Simi Valley handymen!
Do you need help installing new shelves in your garage? Or maybe you need to fix broken trim around your the exterior of your windows. No matter how tough the job, 3R Quality Construction is here to help with all of your home carpentry needs. Call us today at 805-719-7229 to schedule service.
Our Home Carpentry Services:
Interior / Exterior Door Installation
Trim Installation and Repair
Crown Molding
Beadboard
Wainscoting
Custom Storage and Shelving
Furniture Assembly
New Cabinet Installation
Soffit Installation
Fascia Installation
Window Installation or Replacement
And Much More
At 3R Quality Construction, we know not everyone is a "do-it-yourselfer." When your Simi Valley carpentry project is stalled, you can count on our team of craftsmen to help you finish your project quickly and correctly. We always strive to provide quality workmanship backed by superior customer service and will provide an estimate in writing before we begin any work so there are no surprises later.